"ABOUT DOING MORE SUMMIT"©

An exceptional two day event bringing together survivors from a diverse range of tragic life experiences, including overcoming the suicide of a loved one, P.T.S.D., human trafficking, sexual assault, domestic violence & childhood molestation, turned published authors, each speaking about their own successful healing journeys! Details at ABOUT DOING MORE SUMMIT
Recent Interview with John Mark Clubb With Bruce Casella (Pushin A Rock)
Internet Radio Interview with Kovacs Perspective
Commander Clubb will be interviewed live April 27th, on the Kovacs Perspective Internet Radio Show. The live interview can be accessed at Kovacs Perspective. About Kovacs Perspective Internet Radio
Whether you're a new listener or have been with us for a while, you've noticed we talk about issues concerning success, health, safety, security and really any issue that can help people become better, more informed, and entertained. More on Kovacs Perspective Internet Radio.
Journey of Hope With Rodney Mathers - February 24, 2011
On the program this week, fresh off his visit with Oprah Winfrey, Retired Naval Air Commander John Mark Clubb. Mark has written a very courageous book called
Boys Cry Too
in which he reveals incestuous sexual abuse as a child perpetrated by his father.
More from the show
Radio Interview with blogtalkradio - January 24, 2011
Boys Cry Too: Former Oprah Guest John Mark Clubb
Listen here
Why sexual abuse does not have to be a life sentence - Oprah Show November 2010
After being abused on his birthday as a child, John talks about how he was finally able to celebrate his birthday again at the age of 50.
More from the show
"Author hopes to help abuse victims" - Times Union - by Tim O'Brien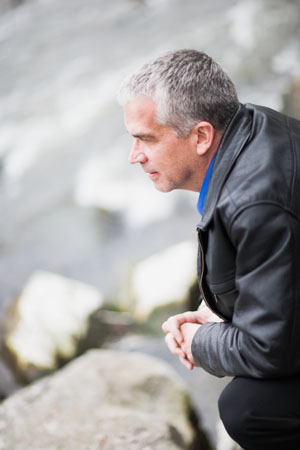 "Riveting, compelling, made me laugh out loud and cry. It's not just about abuse but covers the multitude of what it means to be human. So much of what you wrote, I can relate to." - commentary about boys cry too
Reports of sexual abuse and assault on boys and girls by church leaders, family members and trusted adults are every day headlines. These stories only give you facts and concrete information. For the first time, John Mark Clubb tells the rest of the story with unvarnished honesty about the effects of that abuse on all aspects of the victim's life. This story is a true account of a little boy growing up in Louisville Kentucky who endured years of sexual abuse by his father, a former Baptist minister. His mother, paralyzed by her own anguish and fear could not protect him from his father's brutality. As a man, John tried to find refuge in the regimentation of a military career, and in multiple marriages. Even though he achieved success in many areas of his life, his efforts to deal with the trauma and shame of his experiences led him to self destructive behaviors and to seek sexual relationships with men and women alike. In acting out his grief and confusion, John left behind a trail of broken people and dreams. His life continued its downward spiral until he reached the ultimate bottom. From this point he finally began the journey towards forgiveness of his abusers but most of all redemption and forgiveness for himself.

Photography by Mr. Roy Grogan - Victims of Theft Photo Exhibit
This memoir is a groundbreaking account, from a man's perspective, of the real effects of sexual abuse, both professional and personal. John speaks out about the details of his abuse and the family culture that enabled generations to victimize its children. His searing openness is told with humor, transparency and dignity and throws a spotlight on the darkly kept secrets of childhood sexual abuse. His story will serve as an inspiration to anyone who longs to claim their rightful voice and embrace their own healing journeys.
"Abuse does not have to be a life sentence"©
Connect with Author at: Amazon.com
"boys cry too" is now available in all the following formats for download at:



~ Kindle (.mobi) Download
~ Epub (open industry format, good for Stanza reader, others)
~ PDF (good for highly formatted books, or for home print)
~ RTF (readable on most word processors)
~ LRF (for Sony Reader)
~ Palm Doc (PDB) (for Palm reading devices)
~ Plain Text (flexible, but lacks much formatting)
~ More available at Smashwords - View Book