Journey of Hope With Rodney Mathers - February 24, 2011
On the program this week, fresh off his visit with Oprah Winfrey, Retired Naval Air Commander John Mark Clubb. Mark has written a very courageous book called
Boys Cry Too
in which he reveals incestuous sexual abuse as a child perpetrated by his father.
More from the show
Radio Interview with blogtalkradio - January 24, 2011
Boys Cry Too: Former Oprah Guest John Mark Clubb
Listen here
Why sexual abuse does not have to be a life sentence - Oprah Show November 2010
After being abused on his birthday as a child, John talks about how he was finally able to celebrate his birthday again at the age of 50.
More from the show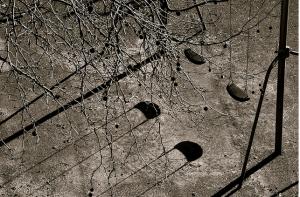 "Author hopes to help abuse victims" - Times Union - by Tim O'Brien
Interview with "The Crime Report" - The Unspoken Crime
Alarming statistics surround sex abuse/assault:
1 in 6 men are assaulted by age 18.
1 in 3 women are assaulted by age 18.
When you extrapolate these numbers to the current population of the U.S. you can begin the see the staggering impact that this has on our nation's citizens. (24 million men and 48 million women)
87% of all runaways report sex abuse as the reason they left.
99% of all inmates report sex abuse histories.
Children of abused parents have a 75% greater risk factor for being abused unless the parent heals from this trauma.
People who are abused are 26 times more likely to use drugs. They are 13 times more likely to become alcoholics. 4 times more likely to contemplate suicide, 3 times more likely to suffer from depression and 6 times more likely to suffer from Post Traumatic Stress Disorder.
65% of obese women report having been abused or assaulted.
Other issues that result from being abused:
Bulimia
Anorexia
Self Cutting
Prostitution
Sex trade workers (pornography and films)
Bi Polar disorders
Multiple personalities
Not all addictions come from being abused but an extremely high percentage do (90% plus). Sex abuse causes every addiction known to man. It is truly the root of most evils.


Pedophiles have between 100 to 400 victims over a lifetime. Pedophiles often use the 'I was an abused kid' excuse in court to garner sympathy. 95% of them then recant that once they get to prison.


This stigmatizes the male survivor the second time. It is then assumed that male victims go on to victimize others. An extremely small percentage do. (Less than one percent). However, it creates a silence that costs us all too much.


This is not an epidemic. This is a hidden pandemic and costs the American taxpayers trillions of dollars in health care and incarceration costs. We spend more money on hand sanitizer than we do protecting our children.

I don't want to be the poster child for what I've done. I want to be the poster child for what we can become. I am not a clinician. I am an advocate for change. I was raped and sodomized at the age of 6 by my father. I was terrorized in my home physically, emotionally and spiritually. The road to healing has not been a Gene Kelly "singing in the rain" musical It has been ugly and painful. I want people to hear and see my truth which mirrors their own. There is success after the pain. I want other boys and men and anyone sexually assaulted to know they are not alone. They are not the only ones. Silence is a prison and I want to bring the good news of hope, redemption and forgiveness. There is hope in numbers. I want other people to know "Abuse does not have to be a life sentence". In my role as advocate, I want to lead, teach and inspire and communicate the message that "You do have worth within you". I truly am an expert on sex abuse/assault survivor issues. I experienced rape and sodomy firsthand. I know the crushing lows, the abject pain, hopelessness and helplessness of feeling alone and in the darkness of shame and humiliation. But I also know what it takes to walk out of that darkness into the light of truth and the hope of healing. I have walked that road to a place of peace and soul calmness that many survivors still struggle to find. We have all been on the same road at different points and I know I can lead the way. ~~~John Mark Clubb~~~